Last Updated on Thursday, 22 October, 2020 at 9:57 am by Andre Camilleri
The focus of businesses should not be about going back to pre-COVID methods as there is no turning back to the normal way of life and behaviours as this could be dangerous for their future.
This was one of the main takeaways from the second day of the EY Future Realised conference which brought together numerous speakers who discussed the technological advancements that COVID-19 has brought with it in the working world.
How covid-19 has turbo-charged the digital revolution
Former PM of The Netherlands Prof Jan Peter Balkenende opened the conference by saying that while COVID has been a terrible time economically, there has been exponential innovation as happens during times of crisis.
He noted that when it comes to innovation, 25% has to do with technicalities while the remaining 75% has to do with social dimensions.
"It is about reinventing our mindset and business model and I am convinced that the new economy has to do with creativity; the real innovators of today are the winners of tomorrow."
Tony Qui, EY Global's Chief Innovation Officer, echoed Balkenende's statement, saying that while businesses continue to globalise and optimise efficient supply chains through technological means, the most influential element is the social dimension. This includes a change in customer behaviour, movement to flexible working and data-driven services which is the new oil that drives new services and the economy.
"What has really changed is one in behaviour driven by lockdown which has impacted how we perceive our normal way of life as interaction was highly restricted. In all of these changes, there is one common theme; technology. It is the glue and capability for businesspersons to manage their business, for students to attend schools and for citizens to get groceries and even health services."
Qui explained that in times of adversity, the key thing is adapting to change, and innovation will be critical to the success of companies and governments and social services.
"In reality, it (COVID-19) is a good wakeup call and reset for individuals and businesses in order to adapt innovative services. We will never turn back to our normal way of lives and behaviours. These changes will become habits and habits become hard to break. With new innovation coming out, the public will be more receptive and accepting for new way of life and encourage tech an innovation."
He was asked for tips on how Maltese companies can accelerate these changes and take advantage of new tech opportunities. Firstly, Qui suggested that businesses revaluate their operations and strategy by looking at the mix between man, machines, tasks and operations and see where they can integrate technology.
Secondly, he mentioned scenario planning by looking at how they can reskill their workforce and consider the cultural aspect as well in order develop an adaptive culture and become more resilient in this everchanging world.
Finally, businesses should establish a diverse and resilient ecosystem of partners they can work with so that they can accelerate delivering new capabilities and services.
The abolishment of the idea of going back to normal was also a key point that HotJar CEO David Darmanin, who has been working remotely since 2012, suggested for companies to get to grips with the new way of working.
"Stop thinking about going back to normal, it is too dangerous to think like this and we need to accept the world we live in and move on. We cannot afford to plan about going back to normal. We must keep in mind that what we are going back to is abnormal"
He said that it is a risk for businesses who have switched to remote working to think in a centralised way with nodes coming out of the centre. Thus, to be successful businesses have to make a shift in mindset and see the nodes as a mash that is interconnected, regardless of people's positions.
Darmanin said that in order to be successful in this climate businesses need certain ingredients starting with having full trust in the team from day zero and empower employees. Companies also need to also build trust through transparency while adopting action-based codified values.
There should also be a shared ownership model so that teams do not have a fear of missing out as we cannot be involved in everything we are doing. Most companies need a focus on purpose by asking why one's company exist in the industry.
Timo Elliott, Innovation Evangelist at SAP, explained that informal processes have had to be thrown out of the window because of this pandemic reflected in the increase in demand for data.
"New data and technologies will help survive the present and evolve into the future. We have to be prepared to act and react faster than other businesses. People who can lead change and pioneer processes will thrive in the coming years and the key skills for this are creativity and leadership."
Artificial Intelligence; how to put it into good use and the challenges it comes with
A major driver in today's technological advancements in Artificial Intelligence (AI) which Keith Strier, VP of worldwide from Nvidia, works closely with.
He explained that while AI is not new, national AI strategies are so now it is time to start turning these strategies into action by implementing them, as should be the case for Malta's AI strategy which Strier himself worked on.
Strier warned that one can never get ahead for the curb because it is exponential. The speed of computing is doubling every two years due to innovation in both hardware and software. However, he noted that AI has now become the engine for economic growth and to inspire youths to create new projects. It also helps governments to deliver information and plan whole cities ahead of time.
One challenge the world is facing in AI is that AI computers are the most complex in the world and they are only available to around one-third of the work; the majority sitting in US and China.
Head of the UN Centre for AI and Robotics (UNICRI), Irakli Beridze, also mentioned the digital divide between highly developed and underdeveloped countries which AI is bringing about while discussing the dark side of this innovative mechanism.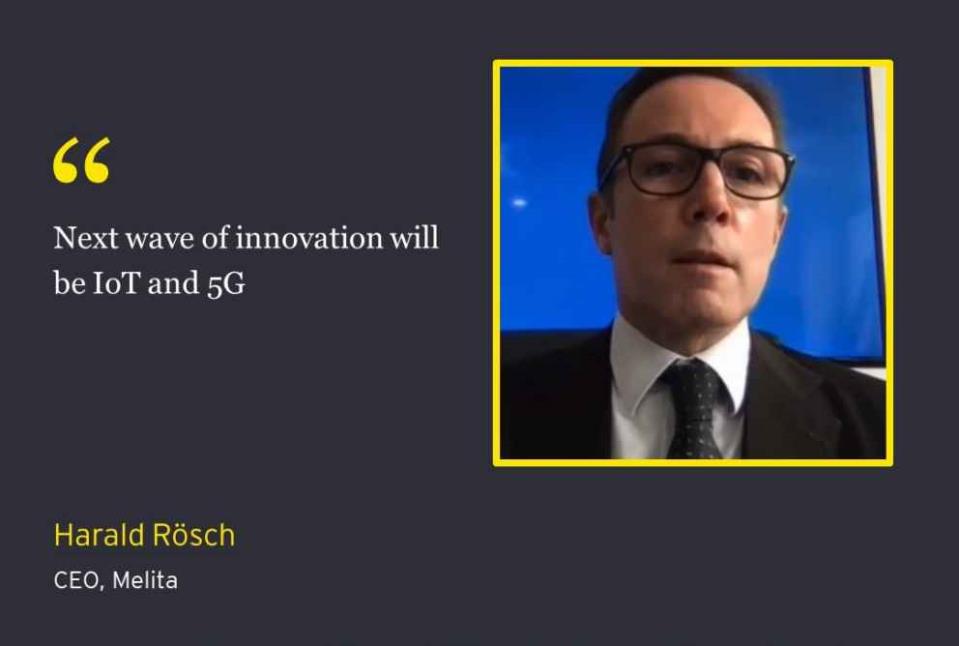 He explained that such developed countries should not forget about the rest of the world and that governments should start looking at creating new working opportunities for their people due to the rise in automation.
"It is predicted that by 2025, 50% of current jobs will be automated which will result in unemployment. We have to focus on minimising risks and maximising benefits," he said.
Another challenge that comes with AI is privacy, something which Jackie Mallia, GVZH Advocates Consultant and AI Taskforce Legal and Ethical Chair, elaborated on.
"Everything online is captured which means that all this human experience becomes behavioural data in the hands of our companies. AI contributes to the processing power of this data and while this is good it brings the problem of privacy."
She explained that in Malta, as an EU citizen, people are protected by GDPR which has three main benefits; it limits data collection limits the second reuse of data and also limits automation of decisions taken by machines through human intervention.
As part of their work, the AI task force came up with a framework for the use of AI which is based on four pillars. Firstly, human autonomy so that AI developments do not override the human person. The other pillars include the prevention of harm, fairness and explainability.
"AI is both beneficial and dangerous which is by we try to regulate it but, of course, this takes us to the debate of how much regulation is too much that it would limit development."
Malta's telecoms infrastructure attractiveness for FDI
Former Chairmen of the Malta Communications Authority (MCA), Phillip Micallef and Dr Edward Woods attributed Malta's success in Foreign Direct Investment (FDI) to having three telecom providers despite its small size and the fact that telecom regulators always ensured there is a level playing field.
MCA CEO Jesmond Bugeja explained that the people working with the Authority are also a large percentage of its success in effective regulation for new markets
"The communication sector has proven to be important in helping social wellbeing and economic activity through virtual social proximity, remote working and e-commerce. The recent pandemic severed as a test for our regulation and the resilience of the industry."
One thing to note is that telecoms and innovation must complement each other and while, Malta's telecom sector is thriving FDI companies are saying we have an overall weak innovation capacity.
Asked what the next step for telecommunications in Malta is to maintain its competitiveness, MCA CEO Bugeja said that, considering the lighting speed of progress, it is important for regulation to keep evolving in order to address the new challenges ahead.
He said that the Association will keep implementing the necessary building blocks to allow industries to roll out new infrastructure and services. This includes the earmarked radio spectrum which will be shortly made available for the market to be used for 5G. Lastly, the MCA will continue to invest in its people, capabilities and knowledge while ensuring that national regulatory measures are timely and appropriate and sustainable.
GO CEO Nikhil Patil explained that one must look at innovation from a digital perspective since it encompasses so many things in our lives.
"Having access to digital skills is key in having a good life in today's world so innovation is important for the future prosperity of Malta."
He explained that everyone has spoken about investing in digital infrastructure but a basic foundation is still required, which infrastructure is a necessary condition but not sufficient for innovation to thrive.
"I will be very unhappy if at the end of the day we just enabled people to watch more Netflix which would be a destructive value exercise. Thus, we need the second step, investing in digital skill and education."
CEO of Malta Enterprise, Kurt Farrugia was asked how Malta can improve its innovation capabilities and what are plans there are to strengthen Malta's technological ecosystem in a post-COVID-19 world.
He said that Malta is at the forefront in developments regarding AI especially in relation to FinTech, ChatBox, application on KYC/AML solutions, financial payment gateways and also digital games.
Investors in these areas are not only setting up collaborations but also collaborating with the University of Malta which is an important enabler for Required Minimum Distribution (RMD) driven companies.
Malta is thus proving itself to be able to provide highly skilled indigenous talent, both experienced and university graduates, at a very competitive cost.
Additionally, Internet of Things (IoT) and 5G are areas of interest from an investment point of view. Farrugia said that the size of the island allows for the facilitation of these new technologies by being a place for the assessment and testing phase. This is serving as a springboard for various markets and Malta can serve as a test solution for various applications.
He added that the use of IoT can also be combined with smart farming so testing of technologies can be used on parallel with various crops. It can also be used to anlayse agricultural systems alike irrigation and growth.
"Malta is an incubation island where great ideas can find accessibility to institutions and a testbed for technology."
Other speakers at the conference were; Antonio Matera (OpenText), Michael Azzopardi (leader of Technology Consulting at EY Malta), Kate MacDonald (Digital Special Advisor to New Zealand Government and World Economic Forum AI & Machine Learning Fellow), Vladislav Severa (LearnerOn.Net Founder, LongevityTech.Fund Partner and Co-founder), Harald Rösch (Melita CEO), Tamás Bányai (Vodafone CEO), and Rani Yadav-Ranjan (Global Head AI Technology & Innovation at Ericsson Accelerator).